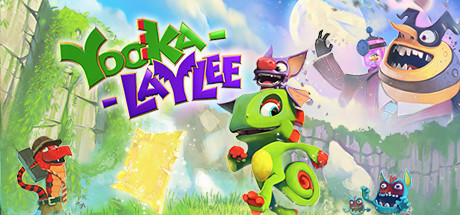 Do you yearn for the good old days back on Nintendo 64? The golden age of 3d platformers developed by the wonderful company Rare before it was bought out and destroyed by Microsoft? Beautiful hub worlds with several worlds to explore, and lots of things to collect?
Look no further! Some of the developers from Rare started their own company called Playtonic Games and they just released Yooka Laylee!
Yooka Laylee is a spiritual successor to the Banjo Kazooie game series. It is a 3d platformer with memorable characters, witty dialog, and challenging puzzles.
I was a backer of Yooka Laylee on Kickstarter back in the day and played it a bunch after it released yesterday. It is a great game and definitely something you should all look into if you are a fan of 3d platformers!
The game is available on PC, Xbone and Ps4. It will come to the switch later this summer as well.